WHAT TO EXPECT AND PATHWAY TO SUCCESS
Greetings, friends!
I'm super excited to present to you Y.E.S. You Exploring Sober, more importantly, SELF.
2022 YES VISION via ZOOM
I plan to be on Zoom tomorrow at 3 pm pacific time to talk about setting yourself up for the New Year and share more about how I envision Y.E.S. that I haven't announced or posted yet.
REFINE
I keep coming up with more ideas of serving better and making this journey even more extraordinary for you. The curriculum may shift around a little, but nothing will be taken away. I want to provide a soft nudge of a reminder that you are making progress no matter how much you may feel stuck, which requires minor reformatting.
FUTURE SELF
I don't set resolutions, but I set intentions based on how I want to feel and who I dream about becoming.
EXPAND
Being bold, daring, and taking risks is an essential part of feeling alive, and too many of us get in coasting mode and are shocked that we can't stop thinking about drinking.
I will encourage challenges to stretch you, try something new, try a new style, spiritual practice, write a book, take an art class, or an improv class - the possibilities are limitless.
What's meh to one person could be super scary to another. Think about something you've always wanted to try or start looking for things that pique your interest. Y.E.S. is going to be fun!
STAY CONNECTED
By checking in each week, practicing a conscious choice for sustainable change, reading the messages, working with the writing prompts, you are allowing seeds to be planted for you to nurture and grow. Remember that!
QUESTIONS?
I'm always available to answer any questions. You can email me at [email protected]
CAN'T MAKE IT - NO WORRIES
If you can't make the Zoom call tomorrow, don't worry. I'll post it in the curriculum and send it as a link so you can watch it at your convenience. Please EMAIL ME [email protected] if you plan to attend.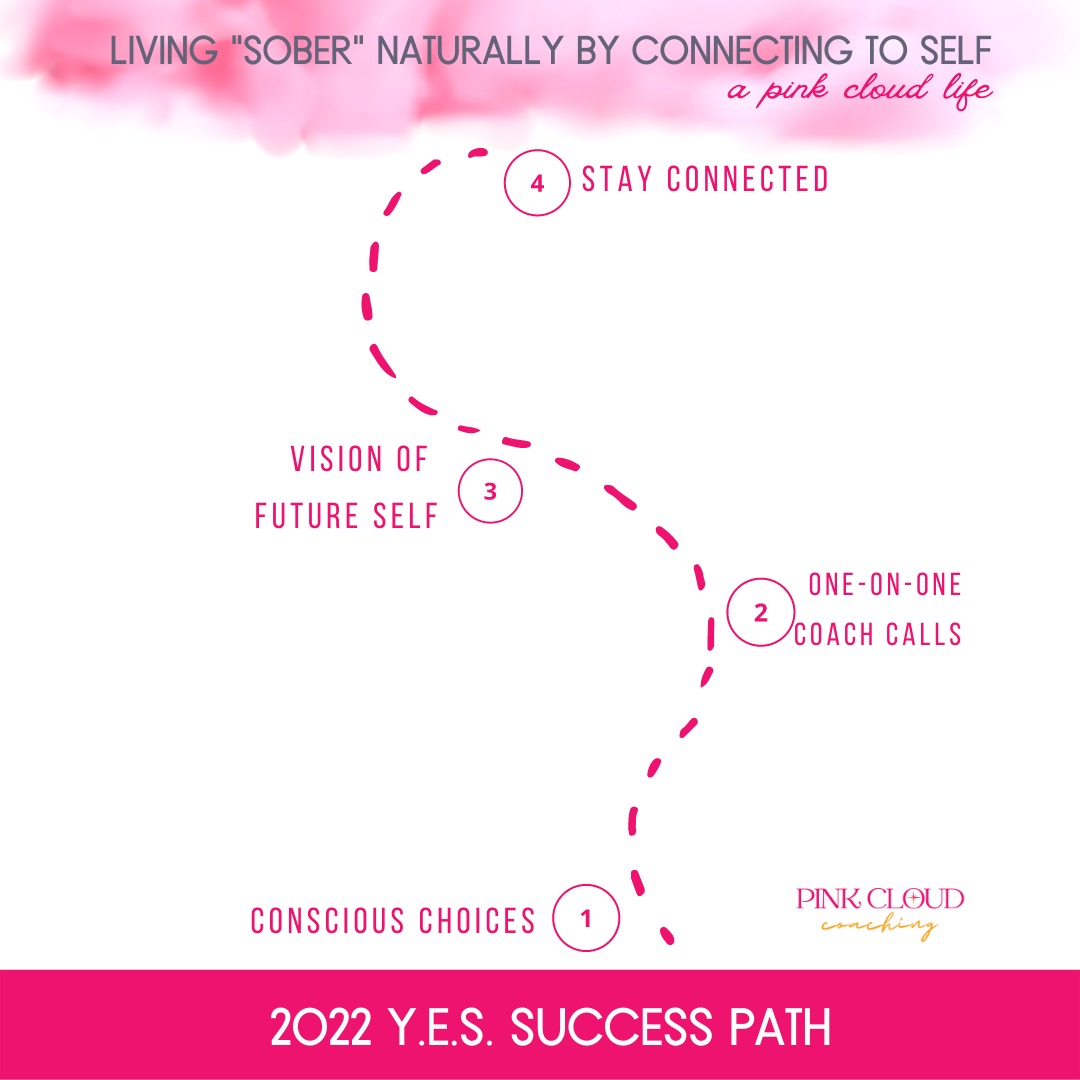 Complete and Continue